What is my date of Separation? Evidentiary Sources to Consider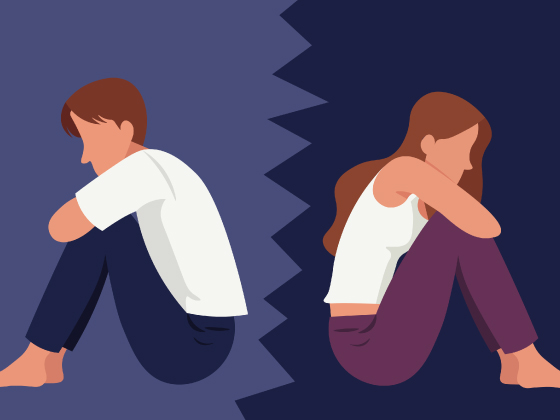 Topic: Family Law October 4, 2022 by Low Murchison Radnoff
What is my date of Separation? Evidentiary Sources to Consider
At some point in an initial consultation with a family law lawyer, the discussion will turn to the date of separation.
The date of separation is relevant to many family law issues, spousal support, property division and divorce to name the main ones.
Perhaps not surprisingly the date of separation is not always self-evident, and like many things in family law is open to disagreement between the parties.
That disagreement between the parties has spilled over to the courts. David Frenkel and Yunjae Kim in their recent paper Separation Date Principles and Assessment Guide published in Canadian Family Law Quarterly have helpfully reviewed this caselaw and produced an excellent summary of the jurisprudence, the evidence considered and a separation date assessment guide. This paper is an excellent resource for any one seeking to grapple with the question: What is the date of separation?
For the purposes of this blog post, however, I want to highlight what evidence that a court may consider in determining competing dates. This may be helpful to keep in mind in weighing whether or how one may prove a date of separation:
Letters to government entities, e.g. CRA
Letter from Family Law lawyer
Separation agreement
Residential tenancy agreement, e.g. one spouse only as a tenant
Emails between spouses
Calendars / daytimers
Photos / pictures
Social media
Anniversary presents
Valentine's Day e.g. plans, activities, gifts and whether a pattern changed or continued
Birthday cards, e.g. between spouses
Gifts
Invitations – e.g. on behalf of both parties for a child's first communion
Obituary Notice – e.g. are the parties referred to as spouses?
Text messages
Phone calls / records
Debit/credit card transactions
Loan applications
Evidence from the person in the affair
Marriage counsellor
Mediator
Children's Aid Society case worker
Realtor
Family doctor
Support worker
Lawyer preparing wills
Friends / family
Neighbours
Adult children
While not all of the above sources may be relevant to your particular situation, the list prepared by Frenkel and Kim provides a comprehensive starting point to consider.
As a bonus in their article, caselaw is cited as an example of each of the above sources. Certainly the article is a worthwhile read and reference guide to keep on hand.
Having trouble making headway as to what is your date of separation? The Family Law lawyers at LMR would be happy to assist.
[ssba]