How We're Different
Low, Murchison was founded in 1938.  Radnoff Pearl was founded in 1965.  These two well established Ottawa law firms merged together on October 1, 2011 to form Low Murchison Radnoff LLP.  However, while our firm is very storied, we pride ourselves on being forward-thinking. That means that we combine years of experience with creative solutions to provide the very best for all of our clients.
We're proud of the reputation we've built over the years. We're just as proud of the results we achieve on a daily basis.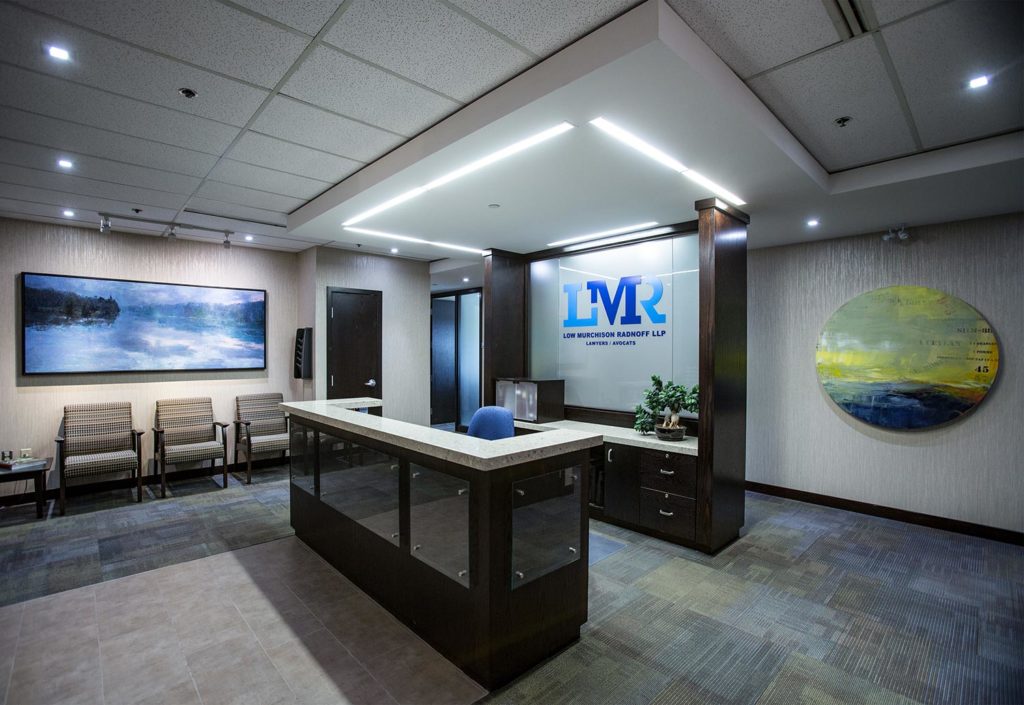 Clients enjoy working with us. Imagine that
Low Murchison Radnoff has been a respected law firm in the region since 1938. We offer legal services in a number of different practice areas. What really sets us apart, though, is our focus on our clients: their concerns, their goals and their right to the best representation.
At Low Murchison Radnoff, we see ourselves as members of the community first, and lawyers second. That means that how our clients see us is our top priority. We want to build relationships as well as offer superior legal service. For this reason we strive to be accessible and to maintain the highest of professional standards. We take pride in having clients who actually enjoy working with us, and not just because we produce results.
We have more experience. Which means a better experience for you
When it comes to legal services, experience and results speak volumes. So while we pride ourselves on our client focus and personal approach, we also recognize that our years of experience and our track record of positive results are just as important.
Fortunately, our experience speaks for itself. Low Murchison LLP was started in 1938 and has maintained its positive reputation for 85 years. Radnoff Pearl LLP was started in 1965 and has maintained an equally positive reputation. In October, 2011 these two highly regarded law firms merged.  Our combined reputation at Low Murchison Radnoff LLP is the product of our unparalleled team of amazing lawyers; lawyers with a wide range of experience, a commitment to quality service, and a proven track record of satisfied clients.
With Low Murchison Radnoff you know what you're getting: a personal approach with proven results, backed by years of experience.