Waivers of Independent Legal Advice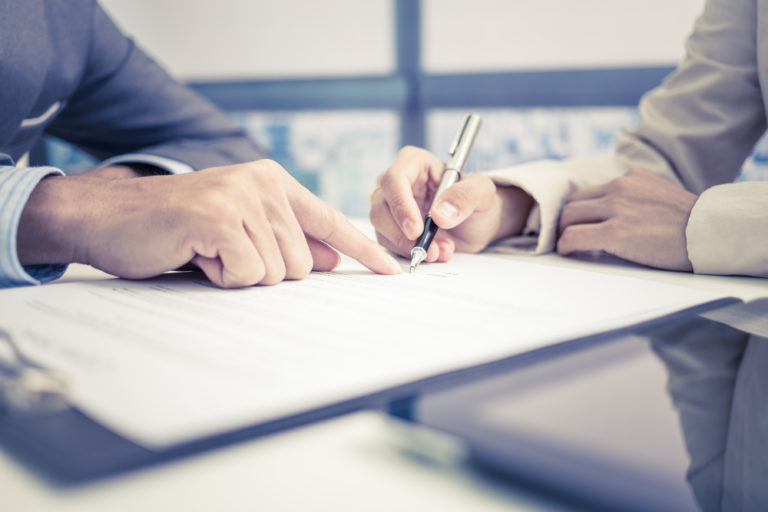 Topic: Family Law December 9, 2020 by Chris Rutherford
When negotiating a separation agreement, marriage contract or any type of domestic contract, both parties are strongly encouraged to get independent legal advice.
An issue that can arise is that no one can be forced to retain a lawyer and receive independent legal advice. An alternative is to have the individual sign a waiver of independent legal advice.
How valid are these waivers? Well it depends on the facts. However, in the recent Ontario Court of Appeal decision, Jonas v. Pacitto 2020 ONCA 727, the Court of Appeal affirmed a Trial Judge's decision to uphold a waiver of independent legal advice.
In Jonas, Ms. Jonas had signed a Marriage Contract dated August 6th, 2003. The parties were married on August 15th, 2003.
A paralegal that was known to Ms. Jonas had commissioned Ms. Jonas' Affidavit, which was appended to the Marriage Contract and contained within it the waiver of independent legal advice.
Ms. Jonas had argued on appeal that the trial judge failed to give sufficient weight to:
Her lack of proficiency in English (Hungarian was her first preferred language);
Lack of independent legal advice;
Economic dependency on Mr. Pacitto; and
The prospect of having to return to Hungary (Ms. Jonas faced the proposition of being deported if she did not get married)
Unfortunately, Ms. Jonas' arguments were not accepted by the Court of Appeal based upon key findings of fact made by the Trial Judge.
Specifically:
The Marriage Contract was translated for her, and indeed there was a Translator's Declaration attached to the Marriage Contract;
While the paralegal was not qualified to give family law advice, she did have some legal training and had provided an opinion that the contract should not be signed, as it was unfair;
She was not vulnerable to the extent that it undermined the agreement she had entered into; and
Jonas' own evidence was that she was indifferent about returning to Hungary.
While this case resulted in the waiver being upheld, this appeal was the culmination of multiple years of litigation. The decision that was appealed was from December 2018, and this matter was only heard by the Court of Appeal in October 2020. Looked at in terms of dollars and time spent, this case cannot be seen as a positive.
What then are the takeaways?
There should be a reasonable amount of time between the date of marriage and the date that the Marriage Contract is signed (this was not discussed in the appeal, but is critical);
If a party is getting independent legal advice – which wasn't what happened in this case – the lawyer should check to make sure that it is from someone qualified to provide independent legal advice on a marriage contract;
If a party is having the agreement translated for them, there should be an acknowledgement that they received a translated version (orally or otherwise);
There should be a signed statement from the translator confirming their credentials, proficiency, and what they did to translate the document for the party;
If a party is signing an agreement that may have consequences if it is not signed (beyond not getting married), these should be explored and addressed in the agreement (if possible) so as to neutralize any argument of compulsion.
While the above steps will not prevent a party from potentially trying to set aside a waiver of independent legal advice, they will certainly be of assistance in responding to any such claim and may dissuade a party from trying.
The Family law lawyers at LMR can assist you in drafting your domestic contract or providing you with independent legal advice.
[ssba]