Claiming for Overtime Worked – A Double-Edged Sword?
Topic: Family Law December 15, 2015 by LMR Website Team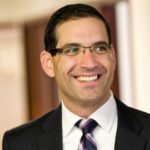 By Jonathan Collings
The question of payment for overtime worked beyond a "standard" work week – both when entitlement is accrued, and how to payout that entitlement, is an issue often misunderstood by both employers and employees alike.
The starting point is that, as a general proposition subject to exceptions set out in the legislation (such as managerial employees or certain professions such as lawyers), all employees are entitled to overtime pay.   Quantifying that right is where the situation becomes more complicated.
What is vital for employers to remember is that there is a requirement that records be kept for hours worked by all employees.  Employees should also keep a detailed record of all time worked.  Lack of record-keeping by an employee may not, in and of itself, bar an employee's claim for overtime pay.  The case law shows that proper record keeping on both sides, whether through an access card system for the employer or a day-book for employees, will lead to greater financial certainty for all parties.
The case of Matiowski v. Lake of the Woods Business Incentive Corp   shows that a lack of records will only lead to greater legal costs and frustration for all involved.
In Matiowski, Justice G.P. Smith of the Ontario Superior Court of Justice went over those statutory requirements in light of an employment situation where Mr. Matiowski was required to work overtime and on flexible hours as required.  Authorization for overtime was rarely sought or received, and the employer did not keep proper records of overtime hours worked.  The Court found that there is an onus on the employee to keep contemporaneous records, just as much as the employer, to establish the hours worked.  Matiowski did not keep any records.  As a result, even though the Court found that the employer has committed several breaches of the Act, Matiowski was awarded only one dollar in damages.  The Court used this award to signify a "a declaration of the Plaintiff's rights and a minor deterrent to the Defendant".  However, there were undoubtedly significant legal fees spent to reach this stage.
The vast majority of disputes do not proceed through the Courts, but rather are dealt with through the administrative procedures of the Employment Standards Branch of the Ministry of Labour.  Recent amendments to the Employment Standards Act have removed the former cap of $10,000 in past wages that could be ordered through this administrative process.  With the removal of the cap, it is even more important for all parties to keep reliable records.
The moral of this story is that an organized records management system for both employees and employers will result in more financial certainty for all, and may avoid potential disputes.  There are no statutory requirements in the Act that employees keep overtime records, and so it could be that employment standards officer would not impose the Matiowski standard of record keeping on employees.  None of that, however, should detract from the importance of proper record-keeping in order to order to claim compensation for work done.
The lawyers in LMR's Employment and Labour Law group are able to assist with these and other labour or employment challenges.
[ssba]