Separation in a Pandemic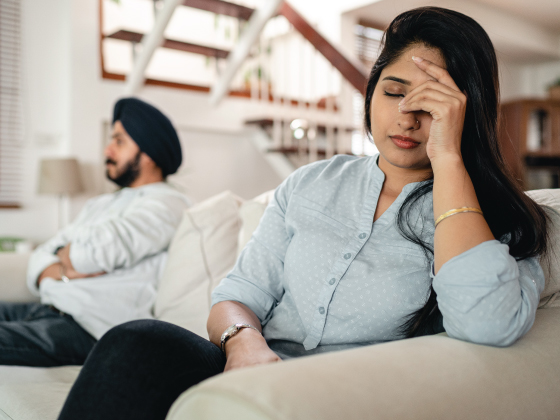 Topic: Family Law July 9, 2020 by Patricia Simpson
These are unusual times for us all.  I expect that people who are ready to separate are finding it particularly hard to stay home, stay safe, and to physically distance from everyone except members of their immediate household.
Currently, most law firms are observing the government's and the Law Society's directives to practice remotely wherever possible.  Family courts are busy hearing emergency motions by remote means, mostly addressing the entirely new circumstance of parenting during Covid-19. Simultaneously, the courts are dealing with matters that were adjourned during the early days of the pandemic. There is a huge backlog in our courts of all kinds of cases, including family law cases.  While the courts have expanded their ability to accept electronic filings (instead of sending a clerk to the courthouse to file paper) the courts are not yet fully "paperless".  Many steps in a court case that were easy are more difficult or not possible at the moment.  The family court in Ottawa is addressing the backlog with virtual hearings.  We are not expecting any court dates for new matters to be provided before August 10, 2020.  Therefore, the court is encouraging lawyers and parties to consider alternative forms of dispute resolution (for example, mediation, arbitration or private settlement conferences).
Hopefully, your relationships have been strengthened by the pandemic. However, if that is not the case, you should be aware that it is possible to legally separate, even if the circumstances of the pandemic make living at different addresses unrealistic right now.  There are family professionals who will do virtual consultations to assist you and your ex to co-exist in peace under the same roof.  Most lawyers will do virtual consultations so that you can begin the process of understanding your rights and responsibilities and addressing the issues that arise out of your decision to separate.  It is absolutely possible to negotiate a separation agreement in the current environment.  Alternative forms of dispute resolution (instead of going to court) are being conducted while physically distancing.  Mediation, arbitration, or my favourite for many couples, collaborative family law, all work well in the current environment.  Some of the financial disclosure and discussion that separating spouses need to do is actually easier in this pandemic, because many people find themselves with wide-open schedules.
Some people consult a family law lawyer before they decide whether to proceed with a separation.  Having a good understanding of your rights and responsibilities can sometimes put things in perspective.  You might consider all the issues and decide that it is really the pandemic that is getting to you, and not so much your significant other.
Stay safe.  Be kind.  If things are not going well, you have options.
[ssba]