Collaborative Divorce, a Misnomer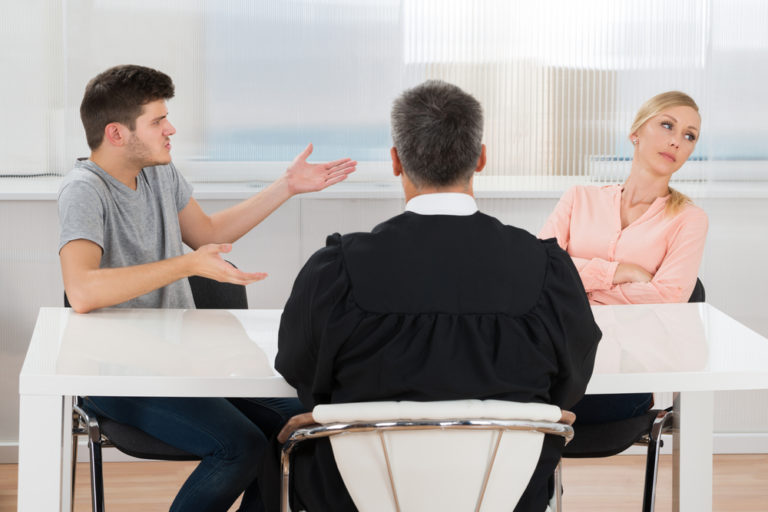 Thème: Family Law juillet 24, 2018 by Jim Jeffcott
By Jim Jeffcott
Collaborative Divorce, Collaborative Law, Collaborative Family Law, Collaborative Practice and Collaborative Process are all terms which are used somewhat interchangeably to describe a formal, interest based negotiation process in which the participants agree to proceed outside of the court process to resolve their issues.  While none of them is "wrong", Collaborative Process is probably the most accurate way to describe what we mean when we do what we do.
What we mean when we use those terms is the process in which clients who have a dispute related to their family or family relationships rely on a group of professionals who are trained in how to resolve disputes using an interest based model within an interdisciplinary process. This assists them to resolve the dispute in a non-adversarial, interest based format.  The clients and the professionals sign an agreement, in advance, which describes the process and expectations of the participants, one of which is that they commit not to engage in adversarial proceedings to resolve the dispute.
Collaborative Process has come to be the preferred term of most people that are working in this field.  In the early days, we called it Collaborative Family Law or CFL.  In its first iteration the process involved two lawyers who assisted the clients, but over time we have refined the model to include financial and family relations professionals in the negotiation process.  In addition, it is often the financial or the family professional who is the first point of contact for one or both of the clients.  As a result, we determined that it was more inclusive and accurate to refer to the process in more neutral terms and to de-emphasize the focus on the legal reference in our terminology.
We recognize that family disputes have many components only one aspect of which are the legal implications related to the dispute.  Often financial or emotional or parenting issues are at the heart of the problems which have given rise to the dispute.  True legal disputes are seldom what is at the heart of the problem.  In addition, we wish to emphasize the fact that the parties are free to come up with resolutions which are not necessarily what the law model would provide.  We are always conscious of the provisions of the law when deciding how to resolve a particular issue and one of the key roles that a Collaborative lawyer plays in the process is to advise his or her client about the law and how it might impact on the situation, however, it is not the only role.
"Divorce" refers to a legal status. It is defined as a legal separation of married spouses by a court order or decree dissolving a marriage.  By definition, a divorce cannot be obtained unless it is granted by a court. So, it is something that necessarily occurs outside of a Collaborative Process.  The legal agreements that are used by the participants in the process typically refer to how a divorce can be applied for but it is a distinct process.  Generally, a Divorce, if required is done as an administrative exercise once the resolution of the dispute is finalized by way of a written Agreement.  In addition, the issue of divorce is an issue only with respect to married spouses.  It is not a consideration for unmarried parties.  We use the Collaborative Process to resolve disputes involving all types of family relationships.
Often people use the work "divorce" colloquially to refer to separation and the process of breaking up or dissolving the relationship, which is inaccurate.  However that is why it sometimes results in confusion about what one means when one talks about "divorce". As a result it is important for us to acknowledge what is meant when someone is referring to a "divorce" and why we might hear reference to Collaborative Divorce when that is technically an oxymoron.
Regardless, there are a large number of Collaborative professionals who are willing and able to assist people who are facing disputes in their families and wish to resolve them in an amicable way which has a goal to transition relationships in ways which work for everyone involved.  It is worth it to talk to a Collaborative professional about how it might work for you.
If you are interested in learning more about Collaborative Process or any other process for resolving a family dispute you may speak with anyone of the members of the Family Law Group at LMR.
James Jeffcott is the Head of the Family Law Group at LMR and a Collaborative lawyer and is President of the Ontario Collaborative Law Federation and Past President of Collaborative Practice Ottawa    
[ssba]