COVID-19 Co-parenting: Access Between Ontario & Quebec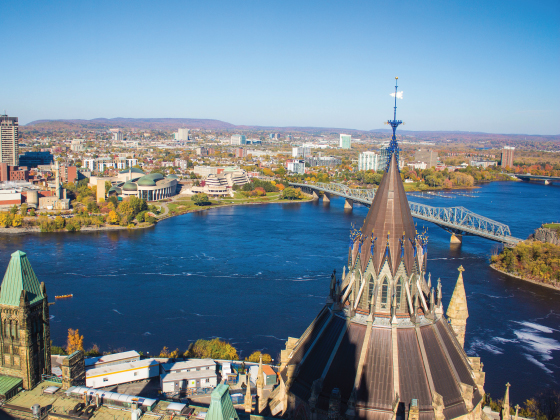 Topic: Family Law April 8, 2020 by Jamie Mookerjea
Since mid-March everyday life has changed dramatically. Homeschooling and working from home are the norm. Ontario, as are many provinces, is in "lockdown". We are told to stay home, and only go out once a week for groceries.  Only essential workers are permitted to be regularly on the move.
In the midst of this pandemic, families and access schedules exist. The questions swirling around how to co-parent during this pandemic are many.  The most recent concern for parents trying to exercise their parenting time stemmed from a step taken by the Quebec provincial government.
In a news release on April 1, 2020, the Quebec provincial government announced the deployment of the Surete du Quebec (in conjunction with municipal police forces) to set up checkpoints between Ontario and Quebec.
The officers were deployed to many of the inter-provincial bridges and ferry terminals in an effort to restrict non-essential travel between the provinces and regions out of public health concerns. The Quebec government essentially gave its police forces the power to control who will enter Quebec.  This news caused concern for many parents who co-parent with someone who lives on the Quebec side. Parents wanted to know how this travel restriction would impact their parenting time.
The website Quebec.ca provides clarification. The website has a COVID-19 question and answer page.   Under the section: Travel Between Regions, is the question: "If a person has shared custody of their child, can the person go to one of those regions to get their child?'
The official answer from the Quebec provincial government is: "Yes, a parent can go to one of these regions to respect the conditions of shared custody, as indicated for example in a judgment rendered by the court or an access agreement."
However, the site continues: "In the case of an out-of-court agreement between the parents, the police at the checkpoint will evaluate the situation and authorize access on a case-by-case basis." (https://www.quebec.ca/en/health/health-issues/a-z/2019-coronavirus/answers-questions-coronavirus-covid19/#collapse-49120)
No one could foresee the impact this pandemic would have on our everyday lives. However, this step taken by the Quebec government does underscore the importance of having a formal written access agreement. If you have access issues due to COVID-19, or for any other parenting-related issues please contact one of the members of the Family Law Group at Low Murchison Radnoff, we who would be happy to assist you.
[ssba]